My recent journey led me to Nottingham, a city steeped in history, folklore, and legend. Nottingham, the very heart of England, is known worldwide as the legendary home of the outlaw Robin Hood. My adventure here was not just about visiting a destination but immersing myself in the rich tapestry of history, culture, and nature that this city has to offer. I invite you to join me on this personal odyssey through Nottingham, as we unravel its secrets and discover the timeless allure of Robin Hood's hometown.
Nottingham – The Legend Awakens
Before I embarked on my journey, I had always been fascinated by the tales of Robin Hood and his band of Merry Men. Nottingham seemed like a place where legends were not just tales but living, breathing realities.
Nottingham is a city that straddles the line between history and legend, and it has a unique charm that's hard to find elsewhere. The very mention of Nottingham conjures images of Sherwood Forest, daring escapades, and a charismatic outlaw with a heart of gold. This city, perched in the heart of England, is where the legend of Robin Hood comes to life.
Nottingham Castle – A Gateway to the Past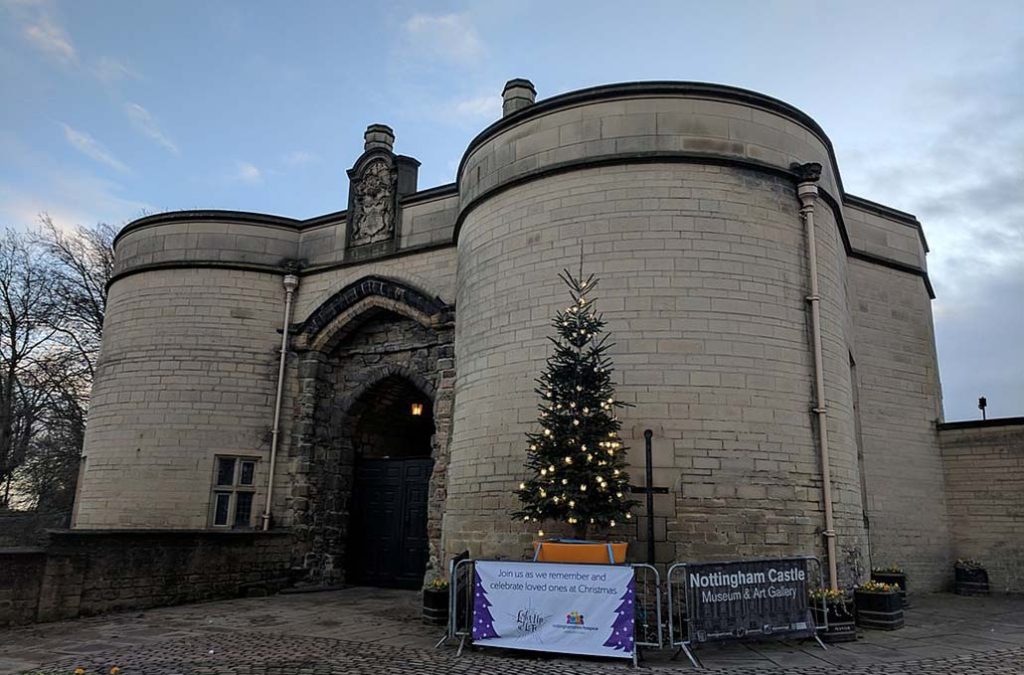 To truly understand the legend of Robin Hood, I knew I had to start at the heart of it all – Nottingham Castle.
Nottingham Castle is an imposing structure that dominates the skyline, perched high on a hill overlooking the city. As I approached its grand entrance, I couldn't help but feel a sense of anticipation. The history within those stone walls seemed to call out to me.
Ticket Information: If you're planning a visit to Nottingham Castle, be prepared to pay £13 for an adult ticket, while children aged 5-17 and seniors aged 60+ can enter for just £10. The castle is open daily from 10:00 AM to 5:00 PM.
My Review: Nottingham Castle was a time machine that transported me back through centuries of history. As I wandered through its well-preserved chambers and hallways, I was treated to a glimpse of life in medieval times. The grandeur of the architecture, especially the Long Gallery, was awe-inspiring. I particularly enjoyed the visit to the underground caves, which house an exhibit on the legend of Robin Hood. It was fascinating to see how the stories had evolved over time and the various interpretations of the legend. The panoramic view from the castle grounds was breathtaking, and I felt like I had stepped into the pages of a historical novel.
Sherwood Forest – Into the Heart of the Legend
With the castle visit behind me, it was time to dive deeper into the heart of the Robin Hood legend – Sherwood Forest.
Sherwood Forest is a sprawling expanse of ancient woodland, and as I stepped beneath the towering oak trees, I couldn't help but imagine the outlaw and his band of Merry Men hiding amidst the trees, plotting their next daring adventure.
Ticket Information: The beauty of Sherwood Forest is that it's open and free for everyone to explore. However, the visitor center, which offers additional insights and services, charges a modest admission fee of £4 for adults and £2 for children.
My Review: Sherwood Forest, as expected, exuded an enchanting aura that transported me to the heart of the legend. The Major Oak, a colossal 1,000-year-old tree, stood as a living testament to the enduring spirit of the forest. Strolling through the ancient woodlands, I could sense the stories of old coming to life. I came across a multitude of hiking trails, each providing a deeper immersion into the forest's history and natural beauty. Sherwood Forest is an absolute must-visit for anyone with an appreciation for the legend of Robin Hood and a love for nature. It's a place where myths and nature merge seamlessly.
Wollaton Hall and Deer Park – A Stately Retreat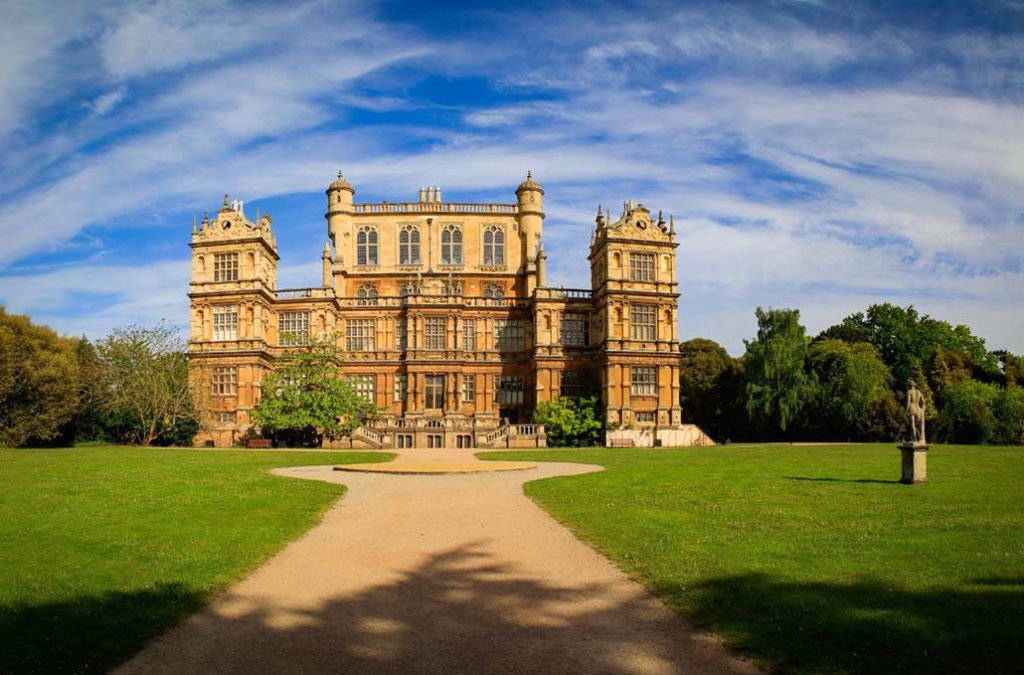 Nottingham's charm extends beyond the Robin Hood tales, as I discovered during my visit to Wollaton Hall, an Elizabethan mansion surrounded by a picturesque deer park.
Wollaton Hall is a masterpiece of architecture, known for its stunning façade and beautifully landscaped gardens. Located just a short distance from the city center, this is a place where history and natural beauty coexist harmoniously.
Ticket Information: While entry to Wollaton Hall is free, there's a £5 charge for parking if you're arriving by car. The hall is open daily from 10:00 AM to 5:00 PM.
My Review: Wollaton Hall offers a diverse experience that combines architecture, history, and nature. The hall itself, with its grandiose Elizabethan architecture, was a sight to behold. As I explored its halls and rooms, I couldn't help but be captivated by the natural history museum housed within. However, the true highlight of my visit was the deer park. The sight of deer grazing in the open parkland was enchanting. It's a place that exudes serenity and offers a chance to escape the hustle and bustle of the city. For me, it was a reminder that Nottingham isn't just about legends; it's also a place of tranquility and natural beauty.
Ye Olde Trip to Jerusalem – England's Oldest Pub
After a day of exploration, there's no better way to unwind than by visiting a piece of Nottingham's history that's equally captivating – Ye Olde Trip to Jerusalem.
This historic pub, nestled beneath the cliffs that support Nottingham Castle, claims to be the oldest inn in England. Stepping into this establishment feels like a journey back in time.
My Review: Ye Olde Trip to Jerusalem is a captivating piece of Nottingham's history. The low-beamed ceilings, dimly lit interior, and charming nooks and crannies create a unique atmosphere. I chose to relax with a hearty pub meal and a pint of local ale, and the staff regaled me with intriguing tales of the pub's storied history. It's the perfect place to unwind and immerse yourself in the city's essence. For me, it was a delightful evening spent in a place that seemed to be a living artifact of Nottingham's past.
Lace Market – A Stylish Stroll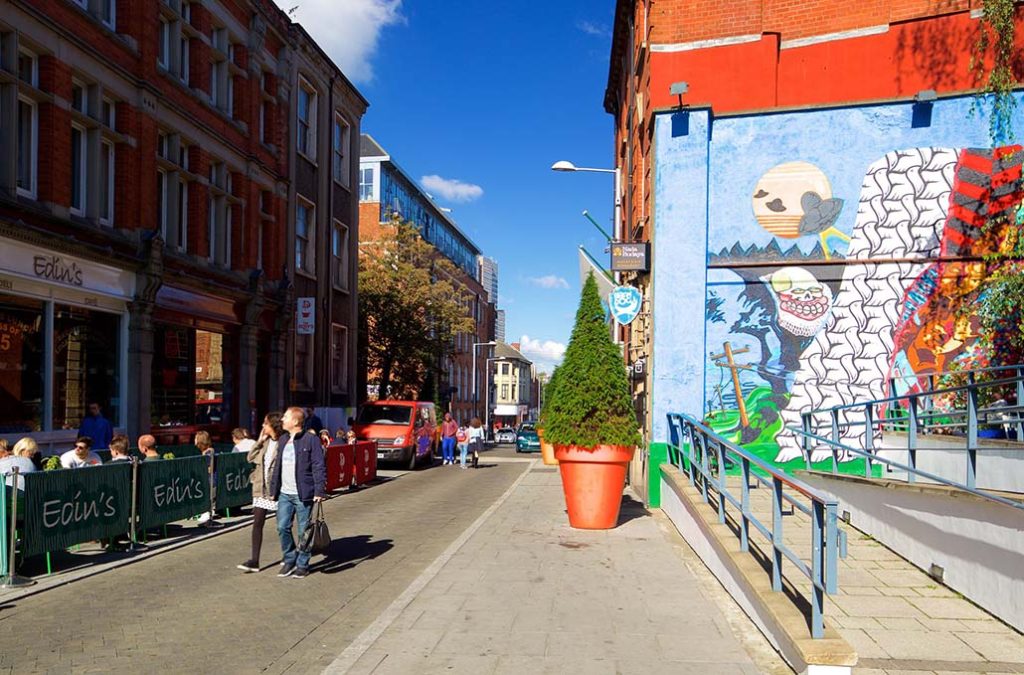 After exploring the rich history and lush natural beauty of Nottingham, it was time to embrace the city's contemporary charm. The Lace Market district, an area that seamlessly bridges Nottingham's industrial heritage with modern creativity, was next on my adventure list.
The Lace Market, as its name suggests, was once the heart of the world's lace trade. But today, it has transformed into a thriving district where history meets innovation. As I strolled through its cobblestone streets, I was immediately struck by the district's unique atmosphere. The blend of historic lace factories with modern businesses created an intriguing juxtaposition of old and new.
My Review: The Lace Market is more than just a place; it's an experience that offers a glimpse into Nottingham's vibrant contemporary culture. I found myself drawn to the numerous boutiques that line the streets, showcasing local craftsmanship and international fashion trends. Whether you're looking for unique clothing, handcrafted jewelry, or exquisite art pieces, you're sure to find something that catches your eye.
Art enthusiasts will appreciate the numerous galleries that call the Lace Market home. These spaces provide a platform for local and international artists to display their work. The exhibits I explored were both thought-provoking and visually stunning, reflecting the diverse range of talent that the city nurtures.
But what truly stood out for me in the Lace Market was its culinary scene. The district is home to a myriad of restaurants, cafes, and eateries, each offering a diverse range of international cuisine. From mouthwatering Thai dishes to authentic Italian pasta, the options seemed endless. I decided to indulge my taste buds with a fusion of flavors, and I was not disappointed. The vibrant restaurant scene in the Lace Market is a testament to the city's multicultural identity and its openness to diverse culinary influences.
What I found most fascinating about the Lace Market was its ability to showcase Nottingham's industrial heritage while embracing the contemporary world. The district has managed to preserve the historic architecture of its lace factories, creating a unique backdrop for the modern businesses and creative spaces that now occupy these buildings. It's a place where the past and the present coexist harmoniously, offering visitors a chance to witness the city's evolution.
As I continued my stroll through the Lace Market, I couldn't help but appreciate the district's role as a hub for creativity and culture. It's not just a place to shop and dine; it's a place to connect with the city's modern pulse. Whether you're an art enthusiast, a fashion aficionado, or a foodie looking for new flavors, the Lace Market has something for everyone. My visit to this district left me with a deep appreciation for Nottingham's ability to honor its past while embracing its future. It's a place where the spirit of innovation and creativity thrives, making it an essential part of any Nottingham adventure.
Practical Information for Your Nottingham Adventure
To help you plan your own Nottingham adventure, here are some practical tips to ensure a seamless and memorable experience:
Getting There: Nottingham is easily accessible by train from major UK cities like London, Birmingham, and Manchester. If you're arriving by air, the East Midlands Airport is the nearest airport, just a short train or bus ride away from the city.
Accommodation: Nottingham offers a wide range of accommodation options to suit all budgets and preferences. From luxury hotels in the city center to cozy bed and breakfasts or stylish Airbnb listings, you're sure to find the perfect place to stay during your visit.
Local Tips: Nottingham is a pedestrian-friendly city, making walking one of the best ways to explore its many attractions. Be sure to try traditional Nottingham dishes like "Robin Hood's Game Pie" at local eateries to savor the local flavors.
A Nottingham Adventure Like No Other
Nottingham is not just a destination; it's a journey into the heart of legend and history. This city brings to life the tales of Robin Hood and invites you to become a part of its enduring folklore.*
Whether you're exploring the grandeur of Nottingham Castle, wandering through the ancient Sherwood Forest, or savoring the contemporary vibrancy of the Lace Market, Nottingham has something to offer every traveler. This city is where legends come to life, and your adventure awaits. For me, Nottingham was a place where history and folklore coexist seamlessly, and the experience left me with a deeper appreciation for the enduring legend of Robin Hood. So, pack your bags, follow in the footsteps of legends, and embark on a Nottingham adventure like no other. Nottingham is a city where legends come to life, and your adventure awaits.