We will showcase some of the best resorts in Lebanon, offering unparalleled luxury and world-class facilities. Whether you're looking for a relaxing seaside getaway or a mountain oasis, Lebanon has a range of top-rated resorts to suit your needs. We'll also provide information on the platforms where you can book these exquisite accommodations, ensuring a seamless and indulgent travel experience.
Luxury resort booking platform:
There are several platforms that offer easy and reliable services when it comes to booking luxury resorts in Lebanon. Some popular platforms include:
Booking.com: A well-known travel booking platform that provides a variety of luxury resorts in Lebanon. Booking.com's user-friendly features and variety of filters allow you to find the perfect resort that matches your preferences.
Expedia: Another well-known online travel agency that offers a wide selection of luxury resorts. Expedia offers competitive rates, exclusive offers, and a seamless booking experience.
TripAdvisor: Known for its comprehensive reviews and recommendations, TripAdvisor is an invaluable resource for finding the top luxury resorts in Lebanon. The platform provides user-generated content, including reviews, photos, and rankings, to help you make informed decisions.
Agoda: A popular platform that offers a wide range of luxury accommodation around the world, including Lebanon. Agoda offers a hassle-free booking process, attractive discounts and a secure payment system.
Now, let's explore some of Lebanon's exquisite resorts that embody luxury and opulence:
Summerland Kempinski Resort Beirut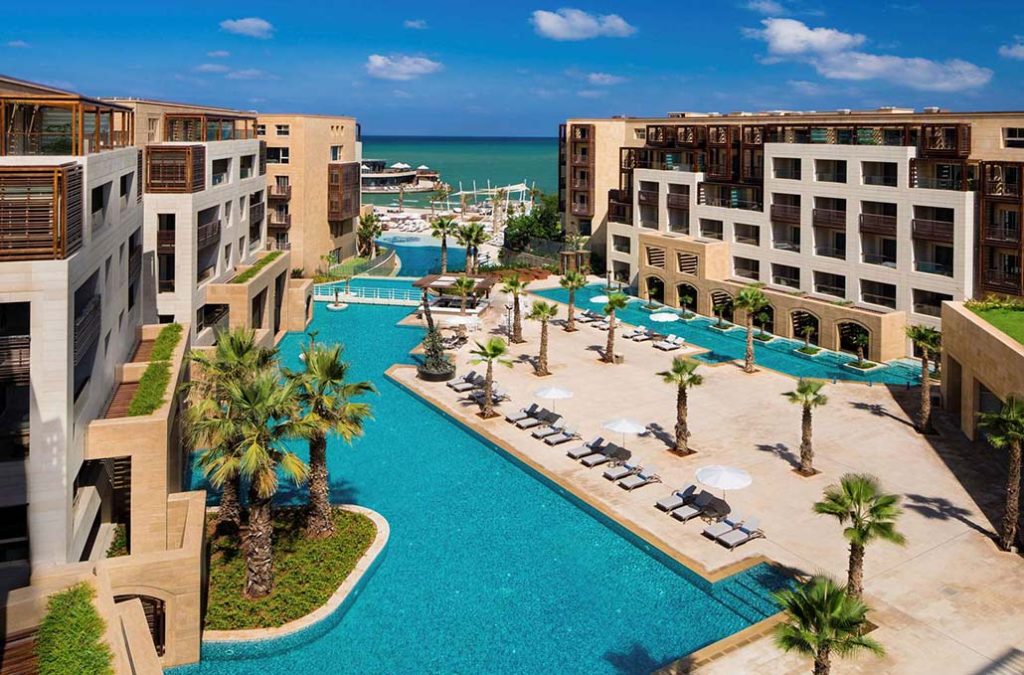 Kempinski Summerland Hotel & Resort in Beirut is a five-star hotel offering luxurious and memorable experiences. With its private beach, elegant rooms and suites, and first-class dining options, the resort is the perfect choice for guests looking for a luxury getaway. The resort features a spa, multiple swimming pools and a range of leisure activities to enhance your stay.
Mzhar Mountain Resort & Spa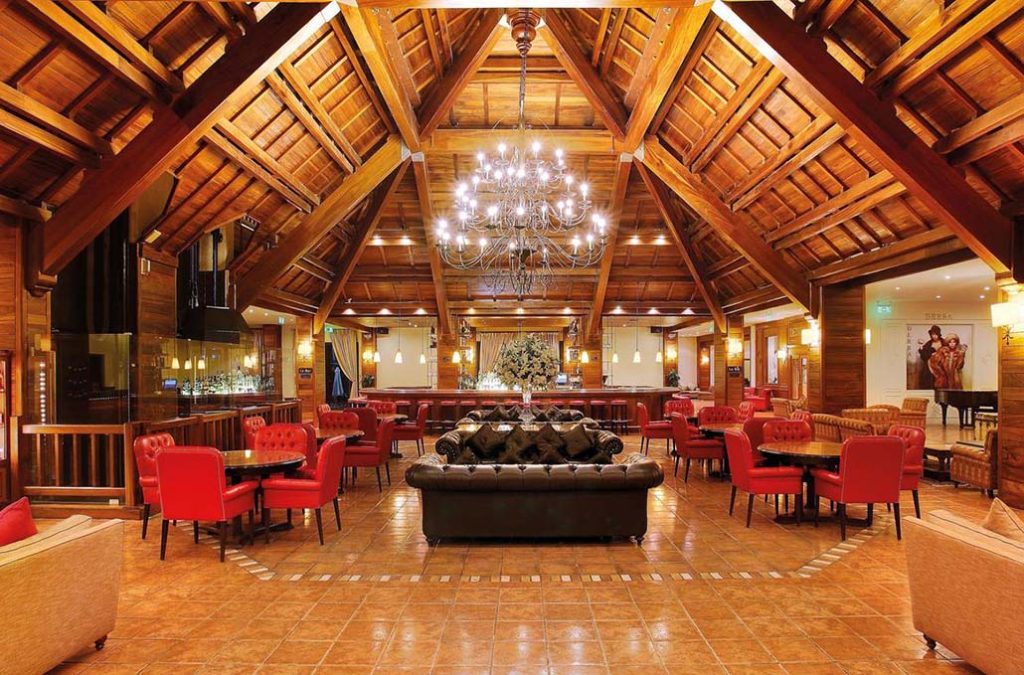 For a mountain getaway, Mzaar Mountain Resort & Spa is the ideal destination. Located in the heart of Mzaar Ski Resort, this luxury hotel offers stunning views of the surrounding mountains. The resort features well-appointed guest rooms and suites, a spa, fitness facility and multiple dining options. It's an outdoor enthusiast's paradise, offering activities like skiing, snowboarding and hiking.
Beirut Gray Hotel
Located in the vibrant city of Beirut, Le Gray is a five-star luxury hotel that blends modern elegance with Lebanese charm. The hotel's stylish rooms and suites feature contemporary design and upscale amenities. Guests can take a dip in the rooftop pool, relax at the spa, and enjoy an exceptional dining experience at the hotel's restaurant.
Byblos-by-the-Sea
Byblos Sur Mer is a boutique hotel offering a unique and enchanting experience in the historic city of Byblos. Housed in a restored 19th century Lebanese house, the hotel combines traditional architecture with modern comforts. Admire panoramic views of the Mediterranean Sea, stroll through the charming streets of Byblos and sample delicious cuisine at the hotel's restaurant.
Ed Sands Hotel & Wellness Resort
Eddésands Hotel & Wellness Resort is a luxurious seaside resort in the coastal town of Byblos. The resort features beautifully designed rooms and suites, a private beach, a spa, and an array of recreational facilities. Guests can unwind in tranquil surroundings, enjoy rejuvenating spa treatments, and sample gourmet meals at the resort's restaurants.
For those looking for the epitome of luxury in Lebanon, these top resorts offer an experience like no other. From seaside paradises to mountain retreats, each resort offers its own unique blend of luxury, comfort and impeccable service. When booking your accommodation, consider using reputable platforms like Booking.com, Expedia, TripAdvisor or Agoda to ensure a seamless and enjoyable experience. Embark on a journey of indulgence and create unforgettable memories at these exquisite resorts in Lebanon.