Welcome to an enchanting journey through the Parisian resort experience. We will delve into the serene and luxurious world of Paris resorts, offering a tranquil escape amidst the bustling city. Join us as we explore the captivating ambiance, top-notch amenities, and exquisite accommodations that will make your stay in Paris truly unforgettable. We will highlight various platforms where you can conveniently book hotels for your Parisian getaway.
The Ritz Paris: Timeless Elegance and Opulence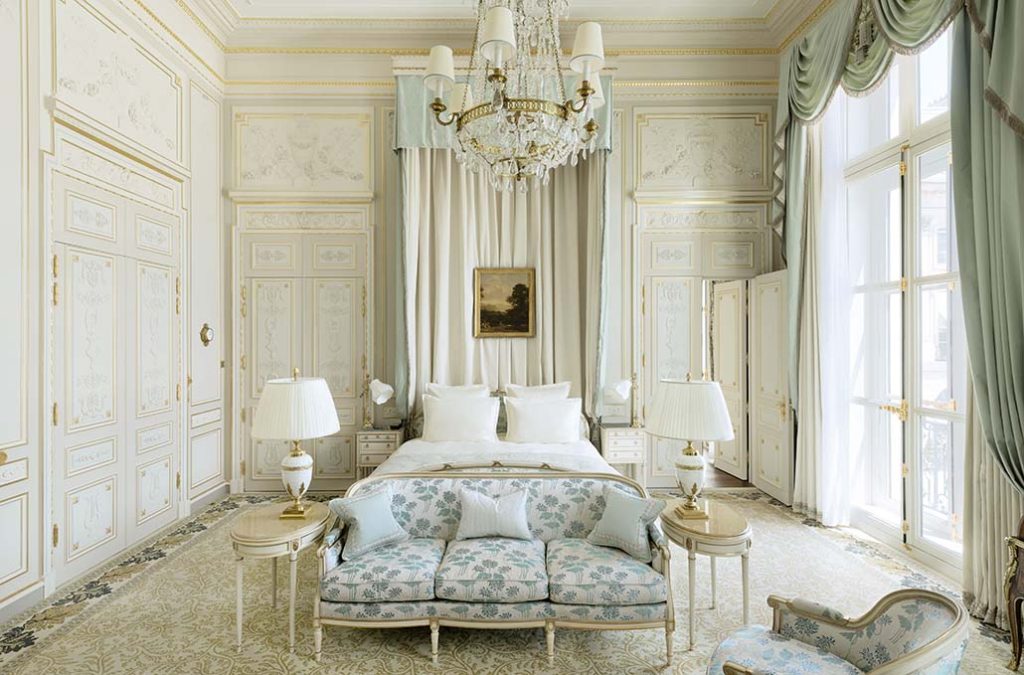 Indulge in the timeless charm of The Ritz Paris, an iconic luxury hotel located in the heart of the city. Immerse yourself in the exquisite Belle Époque decor, experience unparalleled service, and pamper yourself with the hotel's state-of-the-art facilities. From elegant suites to Michelin-starred dining, The Ritz Paris offers a truly luxurious and unforgettable experience.
Four Seasons Hotel George V: Glamour and Sophistication
Experience the epitome of glamour and sophistication at the Four Seasons Hotel George V. This prestigious hotel boasts magnificent interiors, world-class dining options, and impeccable service. Relax in the luxurious spa, savor delectable cuisine at their renowned restaurants, and bask in the opulence of their beautifully appointed guest rooms and suites.
Shangri-La Hotel Paris: Elegance with a View
Nestled within a former royal residence, the Shangri-La Hotel Paris offers a blend of elegance, history, and breathtaking views of the Eiffel Tower. Enjoy refined accommodations, exceptional dining experiences, and impeccable service. The hotel's luxurious spa and wellness facilities provide the perfect retreat after a day of exploring the city.
Le Meurice: Artistic Grandeur and Splendor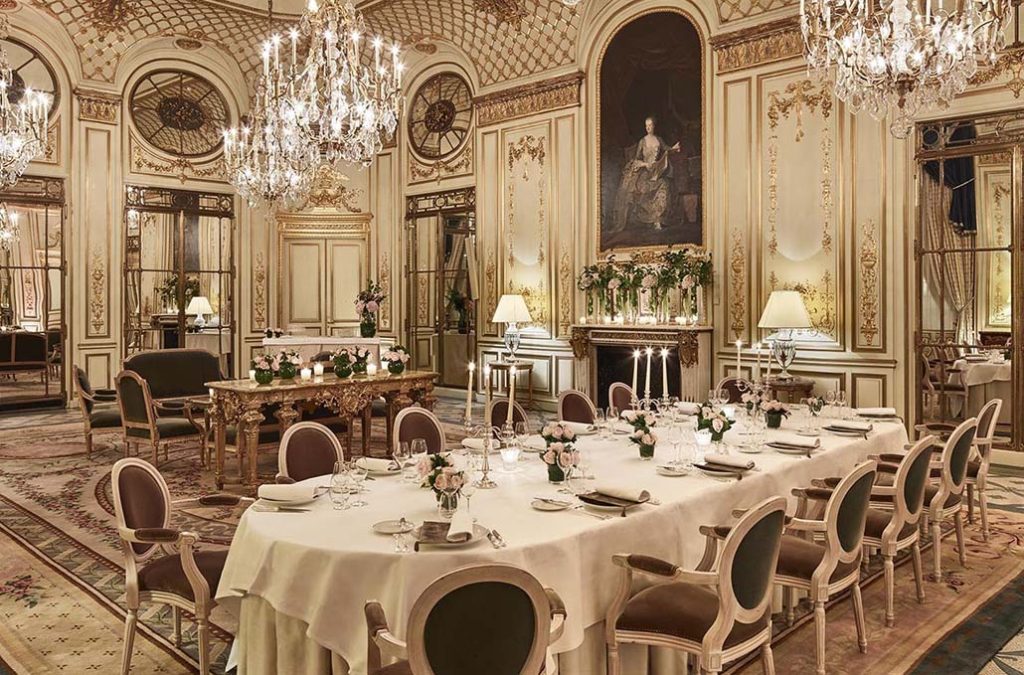 Discover the artistic grandeur and splendor of Le Meurice, a luxurious hotel known for its unique blend of classic and contemporary design. Located in the heart of Paris, this iconic hotel offers exquisite rooms and suites adorned with artistic flair. Indulge in the gastronomic delights of their Michelin-starred restaurant and enjoy the impeccable service that Le Meurice is renowned for.
Mandarin Oriental, Paris: Serene Oasis in the City
Experience a serene oasis in the heart of Paris at the Mandarin Oriental. This elegant hotel combines luxury, comfort, and a tranquil atmosphere. Relax in the beautifully designed rooms and suites, indulge in the spa's rejuvenating treatments, and savor exceptional culinary creations at their award-winning restaurants.
Booking Platforms:
When planning your Parisian resort experience, you can conveniently book hotels through various platforms. Some popular platforms include:
Booking.com: Offering a wide range of accommodations, including luxury resorts, Booking.com allows you to search, compare prices, and book your preferred hotel in Paris.
Hotels.com: This platform offers a vast selection of hotels in Paris, along with user reviews and ratings to help you make an informed decision. Enjoy the convenience of booking and managing your reservations through their website or mobile app.
A visit to Paris is an opportunity to immerse yourself in an unforgettable resort experience. From the timeless elegance of The Ritz Paris to the artistic grandeur of Le Meurice, these luxurious hotels offer the perfect blend of serenity and opulence. Whether you choose to indulge in Michelin-starred dining, pamper yourself with spa treatments, or simply enjoy the breathtaking views, your Parisian resort experience will leave you with memories to cherish. Take advantage of the convenient hotel booking platforms mentioned above to secure your dream getaway and embark on a journey of luxury and tranquility in the magnificent city of Paris.