Day 1: Arrival and Exploration
Today marks my arrival in Disneyland Paris. I'm brimming with excitement, eager to dive into the magical realm of this renowned theme park. Before I begin my journey, I'd like to share some practical tips that have aided me in my preparation.
1. Travel Preparation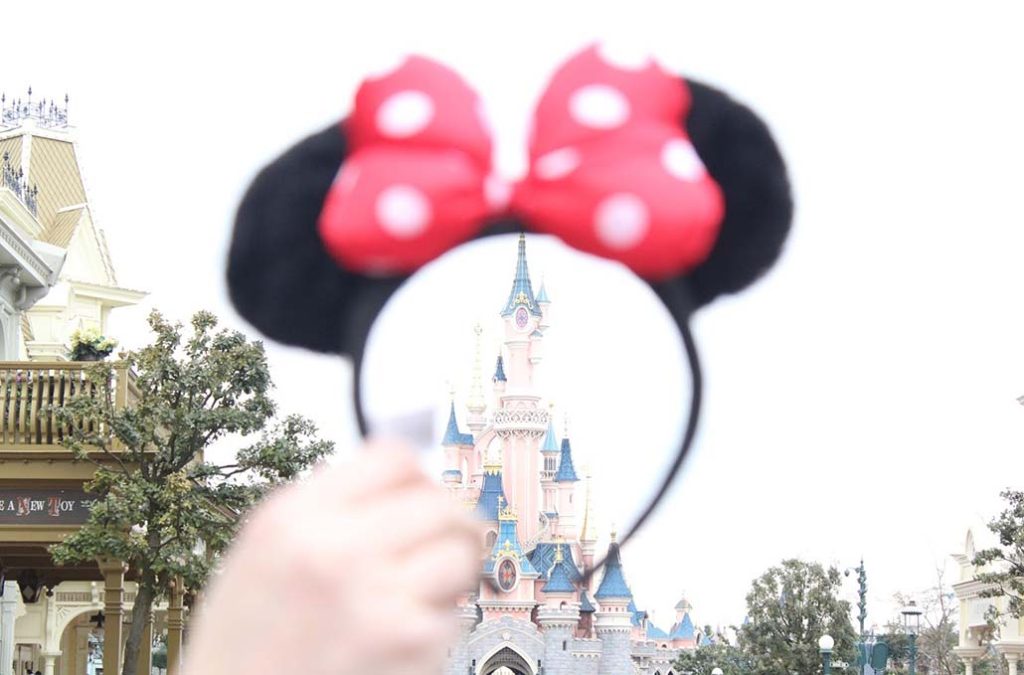 Before embarking on any journey, it's essential to ensure you have all the necessary documents and items. Here are a few key considerations:
Travel Documents: Verify the validity of your passport or ID card. If you're coming from an EU country, you may not need a passport, as an ID card is sufficient.
Your passport is the primary travel document, and it's essential to ensure that it's valid for the entire duration of your trip to France. Most countries require your passport to be valid for at least six months beyond your intended departure date. Be certain your passport is in good condition, with no visible damage or tears. If your passport is nearing its expiration date, consider renewing it well before your trip, as the process can take some time.
Visa: Check if you require a visa to enter France. Most EU citizens do not need a visa, but it's wise to review the current requirements.
Some countries have reciprocal agreements with France that allow their citizens to visit for a defined period without requiring a visa. Such travelers are typically granted entry for purposes like tourism or business. Ensure that you determine if your country participates in such a program.
Schengen Visa: If your country isn't part of the Schengen Zone (which includes most EU countries), it's highly likely that you'll need a Schengen Visa to visit France. This visa allows you to travel to any of the Schengen Area countries, including France, during its period of validity. Typically, you'll need to apply for a Schengen Visa at the French embassy or consulate in your home country or the country where you legally reside.
Visa Requirements: Visa requirements can differ depending on your nationality and the purpose of your trip. Common requirements include completing a visa application form, having a valid passport, providing passport-sized photos, demonstrating proof of travel insurance, showing proof of accommodation, presenting a detailed travel itinerary, and establishing evidence of financial means to support your stay. These requirements can evolve, so always verify the most up-to-date information from the French embassy or consulate.
Processing Time: Visa processing times can also fluctuate, so it's recommended to apply well ahead of your intended travel date. The typical processing time is usually a few weeks, but during peak travel seasons, it may take longer.
Travel Insurance: Travel insurance can be invaluable in unexpected situations such as illness or luggage loss.
Types of Travel Insurance: Travel insurance comes in various forms, but comprehensive travel insurance is the most relevant for international travel. It typically includes coverage for trip cancellation or interruption, medical emergencies, lost luggage, travel delays, and more. Review the policy details to make sure it covers your specific needs.
Medical Coverage: One of the most crucial aspects of travel insurance is medical coverage. It ensures that you receive necessary medical treatment in the event of illness or injury during your trip. Pay close attention to the policy limits, including coverage for emergency medical evacuation and repatriation, which can be costly if not covered.
Trip Cancellation/Interruption: This coverage can be a lifesaver if you need to cancel or cut short your trip due to unforeseen circumstances such as illness, injury, or family emergencies. Ensure you understand the covered reasons for cancellation or interruption.
Lost or Delayed Luggage: Travel insurance frequently includes coverage for lost, stolen, or delayed luggage. This can help you replace essential items and clothing if your bags are lost or delayed by the airline.
Travel Assistance: Many policies offer 24/7 travel assistance services, which can be invaluable in emergencies. They can help with medical referrals, language assistance, and even rebooking travel plans in the event of disruptions.
Coverage Duration: Ensure that your travel insurance coverage extends for the entire duration of your trip, from your departure to your return home. If you plan to extend your stay, you may need to adjust your coverage accordingly.
Review the Policy: Always read your policy carefully to understand the terms, conditions, and exclusions. Pay particular attention to any pre-existing medical conditions, as they may affect coverage.
Purchase in Advance: It's advisable to purchase travel insurance as soon as you start booking your trip. This ensures that you're covered in case you need to cancel for a covered reason before your departure.
Remember that specific requirements and terms for travel documents, visas, and travel insurance can change over time, so it's essential to consult official sources and your country's government websites for the most up-to-date information and guidance before your trip to Disneyland Paris.
2. Climate and Attire
The weather in Paris can vary significantly depending on the season. For my trip to Disneyland Paris, I prepared by monitoring the weather conditions. In spring and summer, lightweight clothing and sun protection are crucial. In autumn and winter, it's advisable to anticipate cooler temperatures and pack warm attire, such as a jacket or sweater.
3. Respect for the Culture
It's important to remember that France boasts a rich culture and tradition. Some cultural differences to bear in mind include:
Greeting: In France, it's customary to greet with a polite phrase such as "Bonjour" (Good day).
Tipping: In restaurants, it's common to leave a tip of approximately 10%. However, this is often included in the bill.
Food and Drink: The French take pleasure in leisurely meals and fine cuisine. Sample local dishes like croissants, baguettes, and French cheese.
4. Travel Gear
For my trip to Disneyland Paris, I packed some essential items in my backpack:
Backpack: A comfortable backpack is essential for carrying everything you'll need and keeping your hands free.
Water Bottle: Staying hydrated is important, particularly during the summer months. A reusable water bottle is both eco-friendly and practical.
Map and Guidebook: A city map and guidebook can assist with orientation and help you select attractions and restaurants.
Power Bank: To ensure my phone doesn't run out of battery, I always carry a power bank.
5. Currency Exchange and Budget
In France, the currency used is the Euro. Before I set off, I researched where I could exchange currency. There are numerous exchange offices near Disneyland Paris and in central Paris. However, I recommend exchanging larger sums in your home currency, as exchange rates are often more favorable.
Budget: An essential aspect of trip planning is establishing a budget. I considered how much I was willing to spend on accommodation, meals, admission tickets, and souvenirs. It's crucial to be realistic and account for unforeseen expenses like transportation or medical emergencies.
Day 2: Navigating the Parisian Metro
The Parisian Metro is an efficient and cost-effective means of traveling from Paris to Disneyland Paris. Here are some tips for using the Metro:
Tickets: You can purchase single tickets or a Carnet of 10 tickets, which is more cost-effective. These tickets are also valid for the Metro in Paris.
Line Map: Ensure that you understand the Metro line map, which displays the various lines and stations.
Schedules: The Metro typically operates from around 5:30 am to midnight. Schedules are prominently displayed at the stations.
Safety: Keep an eye on your valuables and keep your bags closed, especially during rush hours.
Day 3: Exploring the Park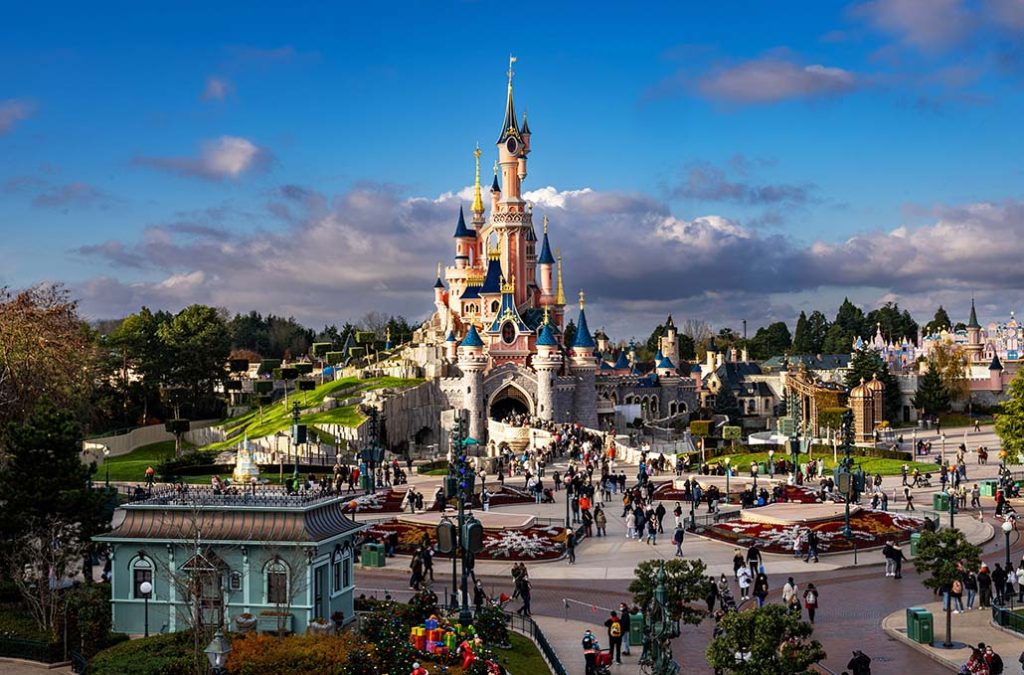 Having arrived and completed my initial explorations of Disneyland Paris, it's time to delve deeper into the park. Here are some of my favorite attractions and recommendations:
1. Sleeping Beauty Castle: A definite must-see when visiting Disneyland Paris. The castle is breathtaking and offers a fantastic view of the park.
2. Ratatouille: The Adventure: One of the newer attractions in the park that's definitely worth a visit. The 4D technology makes the experience unique.
3. Pirates of the Caribbean: This classic Disney attraction is just as impressive in Disneyland Paris as it is in other parks. The attention to detail is astounding.
4. Space Mountain: For adrenaline junkies, Space Mountain is a must. The space-themed roller coaster is a real adventure.
Day 4: Culinary Delights
A significant part of my travel experience is exploring the culinary world of Disneyland Paris. Here are some of my recommendations for street snacks and food:
1. Crêpes: Try the delicious French crêpes available in many shops throughout the park. Nutella crêpes are a real treat.
2. Croissants: These French pastries are a must-try. They're best when freshly baked.
3. French Cheese: Visit one of the cheese shops in the park and sample a variety of French cheeses.
4. Mickey Ice Cream: A sweet treat for the whole family. Mickey Mouse-shaped ice creams are not only delicious but also adorable.
Day 5: Safety and Communication
Safety while traveling is my top priority. Here are some tips to stay safe and well-connected:
1. SIM Card: To stay in touch and use data for maps or translations, I recommend purchasing a local SIM card. They are available at many locations in Paris and the park.
2. Emergency Contacts: Write down essential emergency contacts and keep them in a safe place. These could include your embassy, the police, or medical services.
3. Emergency Procedures: Familiarize yourself with emergency contact numbers in France and the procedures in case of an emergency. The emergency number for the police is 17, for the fire department 18, and for medical services 15.
Day 6: Day Trips and Budget Adjustments
With most Disneyland Paris attractions explored, I'm planning a day trip to the city of Paris. Here are some of my recommendations:
1. Louvre Museum: Visit one of the world's most famous art museums and admire masterpieces like the Mona Lisa.
2. Eiffel Tower: A visit to the Eiffel Tower is a must when in
Paris. The view from the top is breathtaking.
3. Montmartre and Sacré-Cœur: Explore the charming Montmartre neighborhood and visit the impressive Sacré-Cœur Basilica.
4. Notre-Dame Cathedral: Admire the stunning architecture of the Notre-Dame Cathedral and climb the towers for a great view of the city.
Day 7: Farewell and Recommendations
Today marks my last day in Disneyland Paris, and saying goodbye to this magical place is bittersweet. Here are some final recommendations:
Travel Insurance: Remember to purchase travel insurance to be protected in case of emergencies.
Souvenirs: Don't forget to pick up some souvenirs to commemorate your trip. Disneyland Paris offers a wide range of gifts, from T-shirts to plush toys.
Gratitude: Express your gratitude to the staff of Disneyland Paris for their hospitality and service. Kindness is always appreciated.
It has been an incredible experience that I'll cherish forever. I hope that these insights and advice are also valuable to you on your trip to Disneyland Paris. Enjoy your time in the realm of Disney magic!